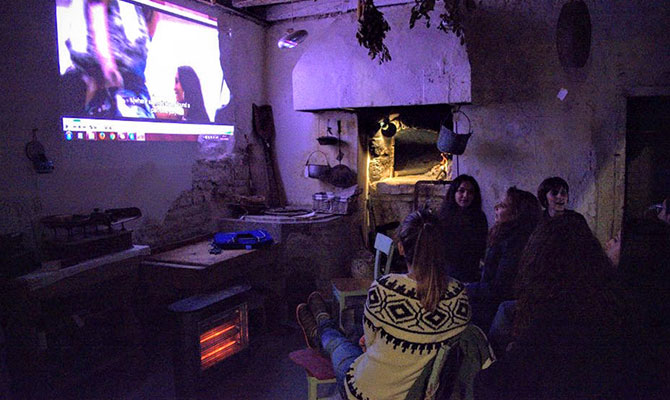 During the evening organized by the volunteers of the DINAMIC EVS project at the Ecomuseum, we watched the italian movie "Tutta la vita davanti" by the director Paolo Virzì.
The movie shows the vicissitudes of a a brilliant recent graduated girl in the universe of the precarious worklife, struggling to find work. After falling into a babysitting job, she is introduced by the child's mother to the world of the international call center, its employees, and the fast pace that drives them. A bittersweet picture of modern society narrated through the eyes of a funny young philosopher.
It was an opportunity to have an overview of the topical topic of work in Italy, discussing and thinking in general about the opportunities and difficulties that young people are facing today in the world of work in their countries and in Europe.