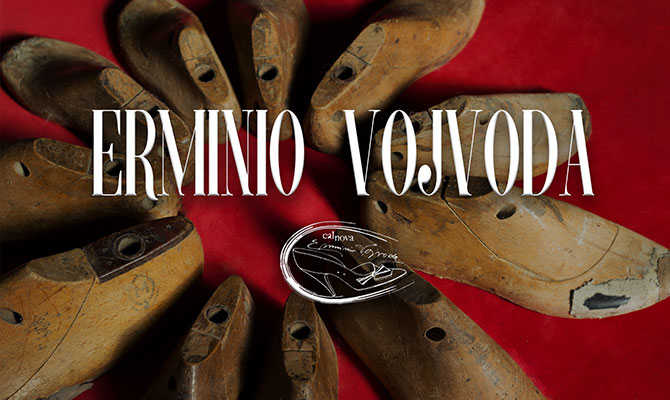 Saturday, 2nd of April 2016 during the Olive Oil and Wine Day in Vodnjan-Dignano, there was the opening of the Erminio Vojvoda exhibition "500 steps through Merceria Street".
Erminio Albino Vojvoda (Vodnjan-Dignano, 23rd of May 1902 - Pola, 6th of April 1991), was a leading shoe designer in Istria and surroundings, well-known for his work also at international level. He represented the Yugoslavian and Italian fashion in the world, standing out for the original style of his art.
The exhibition connected the original atelier of the designer at the top of Merceria street, to the Ecomuseum ISTRIAN de Dignan in the main town square and it was developed through the shop windows of the closed shops of the main commercial street.
The aim of the exhibition was the promotion and valorization of the artistic, cultural and eno-gastronomic heritage of Vodnjan-Dignano and Istria, revitalizing the disused spaces of Merceria street. Till yesterday empty shop windows, they turned into exposition frames for artworks, typical traditional products, and handicrafts.