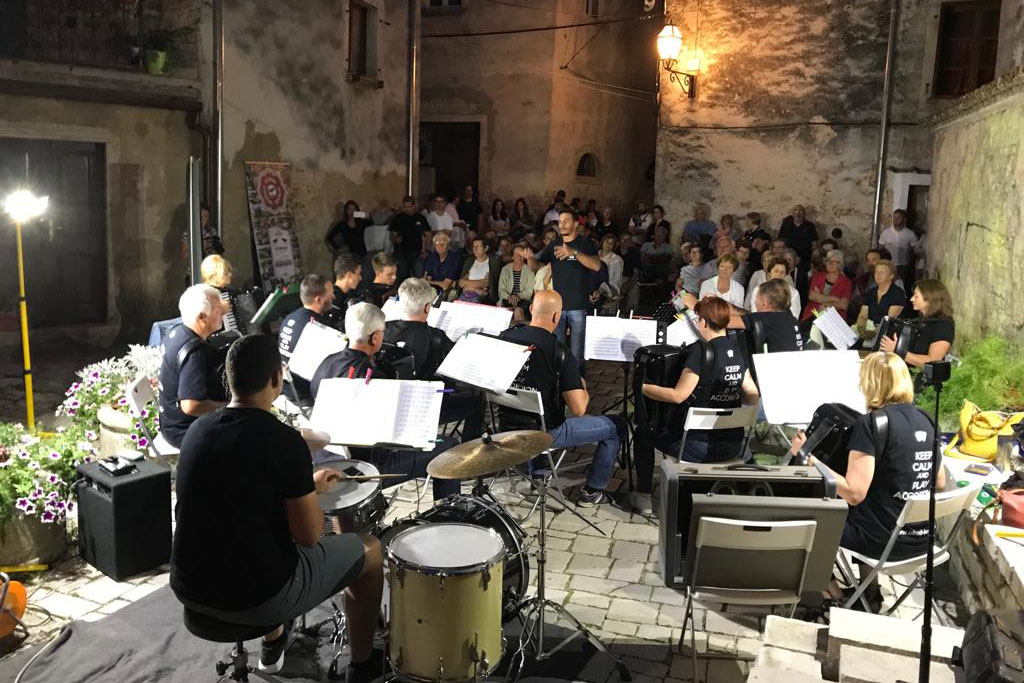 'Keep calm and play accordion' !
On Thursday the 11th of July the musicians of the orchestra 'Stanko Mihovilić - Okud Istra' came to visit us in Vodnjan.
Throughout the whole evening they have gladdened and entertained the local citizens playing classical and modern songs covers, also giving a modern look to iconic tracks of the history of music such as "Bee Gees - Medley", which has gone very well.
The professional musicians accepted the requests from the crowd and didn't stop playing even when the weather wasn't exceptional, concluding the concert among the applauses of the audience.
Pleasure after duty: so they moved into the museum where a delicious dinner of traditional flavors awaited them and where a festive and cheerful atmosphere endured for hours.
Thank you for coming and we hope to see you again!