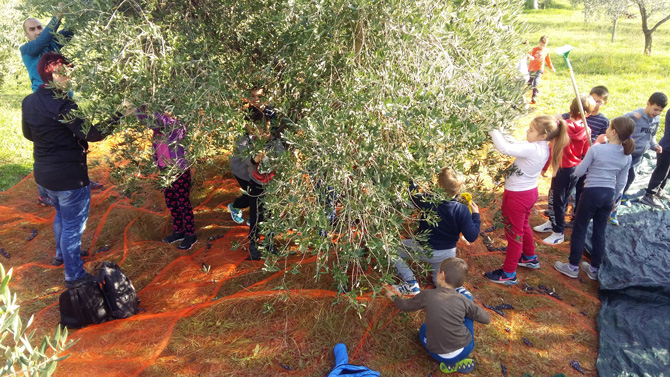 During the month of September, Ecomuseum works in the grape and olive harvest.
Ecomuseum Istrian de Dignan organizes workshops on olive and grape harvest giving the participants the opportunity to learn about the history of grapes, olive trees, traditional method of harvesting and production processes.
Each participant is supplied with equipment, instruction and support.
The 2015 was not such a lucky year for the olive harvest, but on the other hand were produced 600 liters of wine.
Conversely, the 2016 has been a really productive year for the production of oil, 270 liters of oil were produced with the collaboration of the elementary school of Vodnjan-Dignano, also thanks to the help of the international volunteers.