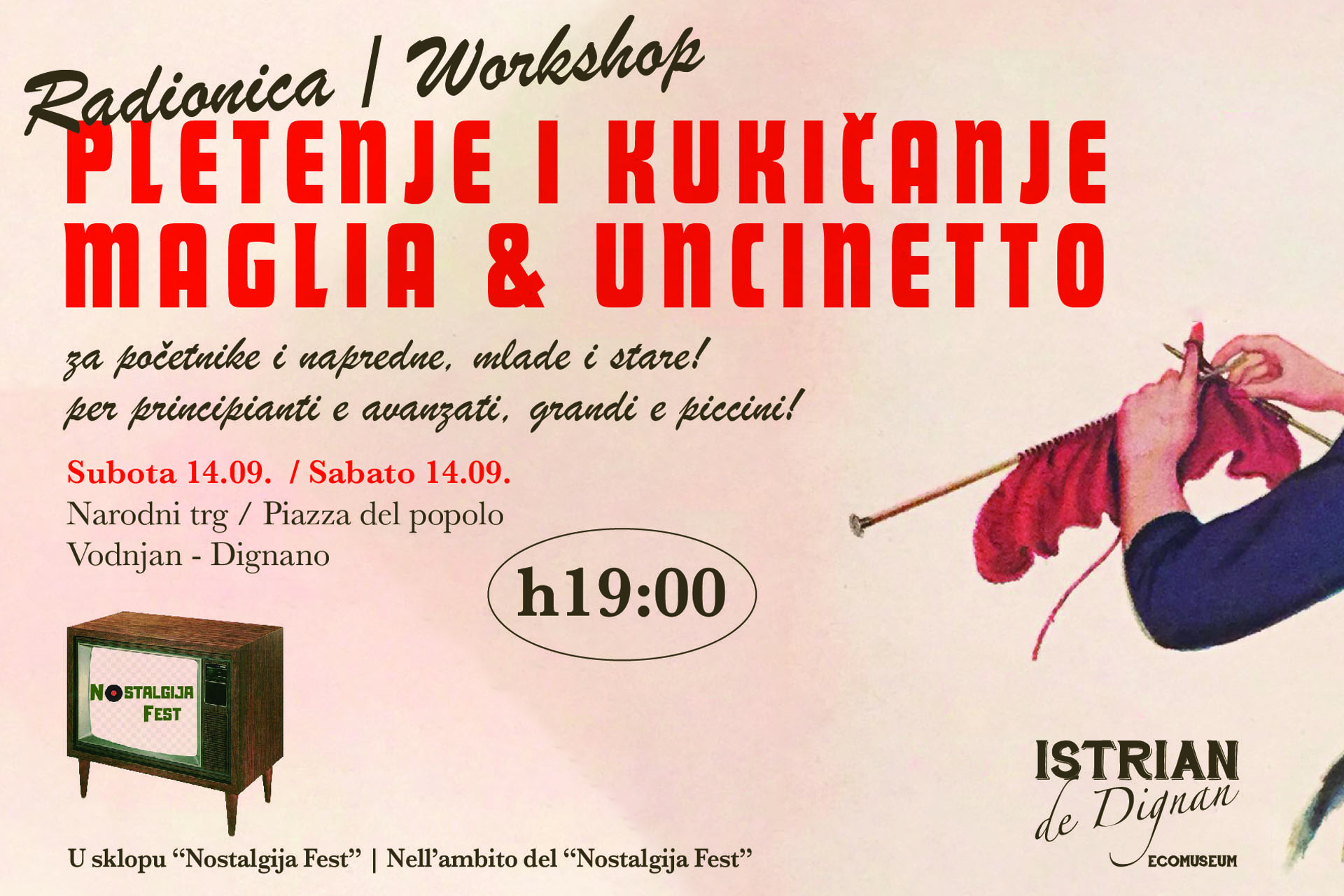 Nostalgija Fest, 14.09.19 Vodnjan
It will make you turn back the clock! The workshop is included in the Nostalgija Fest and it will take place in Narodni Trg, Vodnjan starting from 7 pm.
It will be the perfect occasion to celebrate the knitting's traditional techniques, to pass them down through generations and to all the curious. In addition, it will be a meeting point for the ones already experts who want to spend time together and exchange opinions.
You will learn the basics of this ancient art, nowadays back to life and to trend also because of the natural material it uses like cotton or hemp, supporting an ecological recycling philosophy.