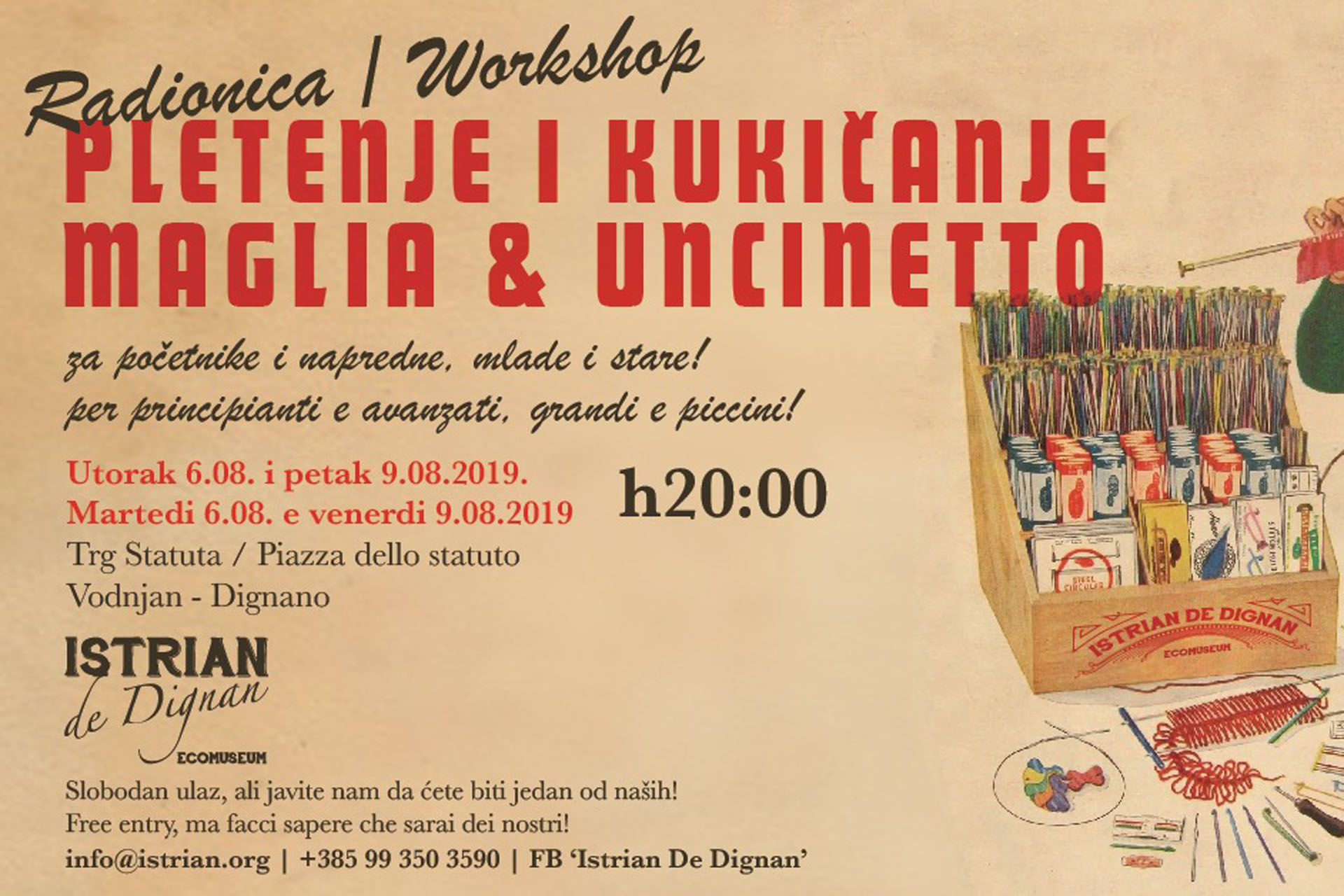 Vodnjansko Ljeto, 06-09.08.19 Vodnjan
The summer season has officially started and our Ecomusem has already an agenda full of events! The needlework's workshop, held by the Prof. Evelina Biasol Brkljacic, will take place on Tuesday the 6th of August and on Friday the 9th of August from 8 pm to 9 pm in our House of Traditions.
It will be a meeting point for beginners and advanced, an opportunity to stay together, to teach and learn from each other, exchange techniques and opinions, have a talk and enjoy the company!
We will learn the basics of knit and crochet, reading into a modern way this ancient art came back now in fashion thanks also to the use of natural and 'green' materials, as cotton or hemp, matching and supporting the ecological philosophy of recycle.
You are all invited, old and young, friends and relatives: come to spend an original night, intercultural and intergenerational, drinking with us a glass of wine and living this summer in a cheerful and relaxed mood.
Free entry | We kindly ask you to register in advance to help us organize spaces and materials. You can register in the following ways:
-    Send us a private message on our Facebook page ISTRIAN de Dignan
-    Send us an email to info@istrian.org
-    Call us or send us an SMS to +385 99 350 3590
-    Come directly in the museum!
The most experts who want to join us are free to use their own tools, hooks or needles, wool or cotton. Just bring with you a big smile and will to stay together and meet each other's!