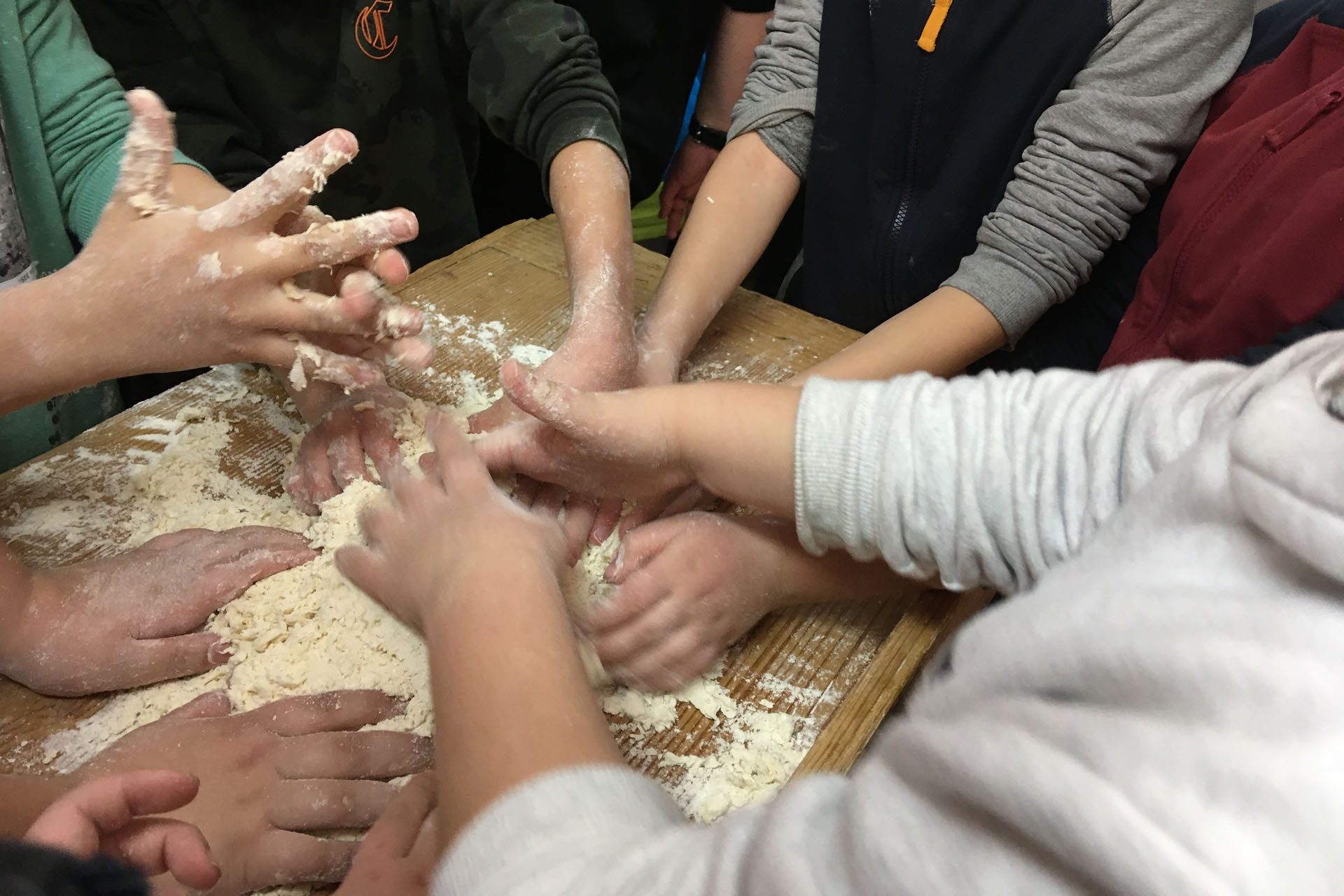 Istrian School kids come to visit our farm and enjoy the Vodnjan traditions.
On Friday, 8th of February, we had so much fun receiving a group of little creative adventurers that came to visit our farm animals, like our loved Pinocchio, the calm Boškarin or our bold chickens, while they also had the chance to make invincible scarecrows to protect our orchard from the birds. They were all fantastic and we are so grateful guys!
Showing off their skills in the kitchen they also learned how to make homemade bread, most of them creating original shapes that could be from a spike to a duck or even a fake croissant! All of this was made in our Ecolab, where the kids also ate an appetizer of homemade bread, Istrian olives and frittata to replenish forces and go to the Ecomuseum.
After we arrived there they learn a bit about the culture here in Dignan hearing our stories first, and with a guided visit through the House of Traditions later. Meantime their bread was cooked in our old oven to take it home after the visit.
Thanks for coming guys, hope to see you soon!