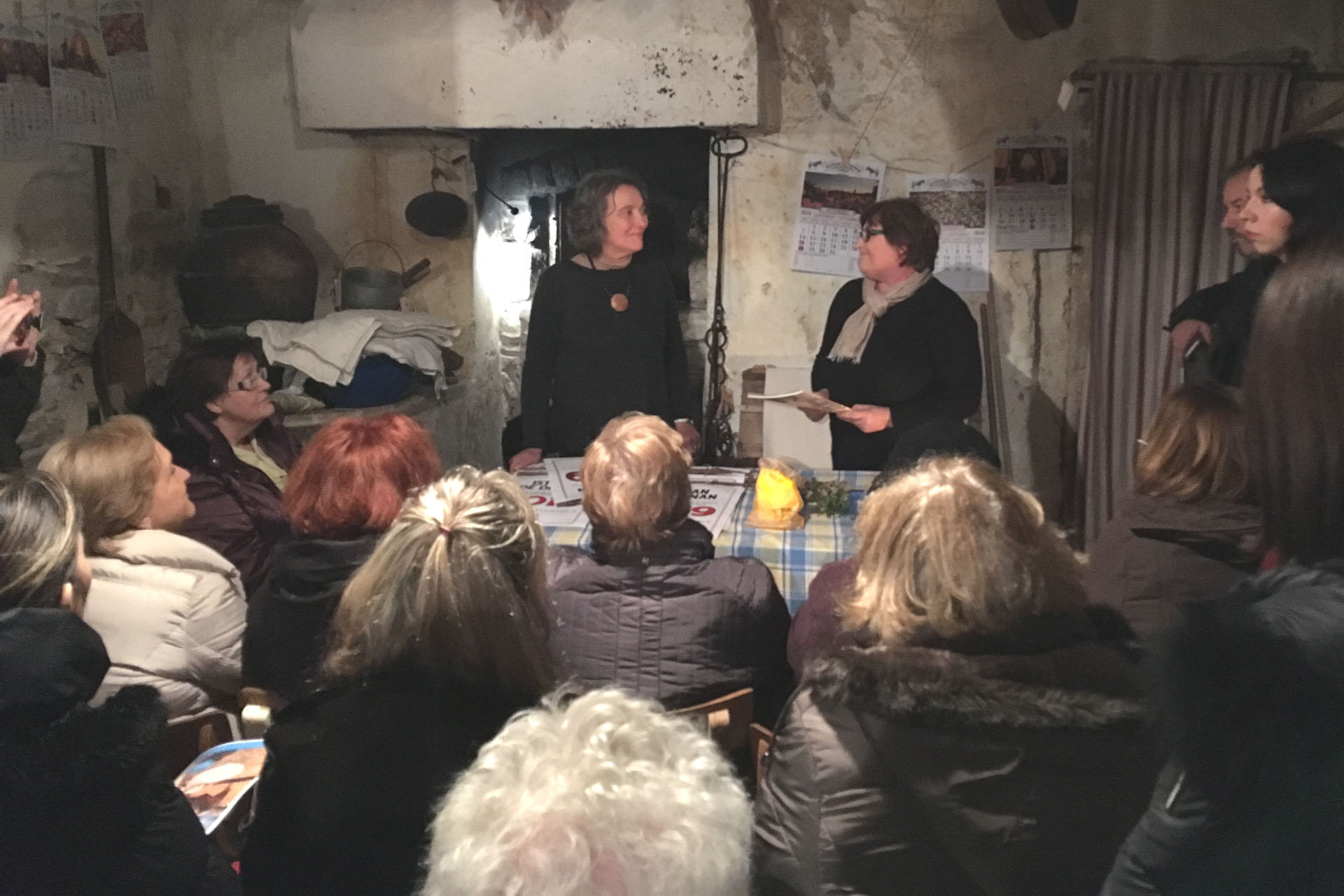 On the Night of museums, 1st of February, our House of traditions was opened for the community!
On the Night of museums, 1st of February, our House of traditions had the chance to share the talent of the sculptor artist Ana Marinović and the poet Loredana Bogliun in a cheery and warm atmosphere that wood oven made for locals and outlanders. Firstly, Ana Marinović  guided us through her exhibition "Life line: black and white animals", which was inaugurated in the Trgovačka Street. She was explaining her pieces while we were walking back to the House of traditions.
We would like to thank mayor Klaudio Vitasović and deputy mayor Enea Codacci for their ceremonial words at the opening of the Night of museums.
Afterwards, we enjoyed listening the poetry of Loredana Bogliun in Vodnjan dialect. Her poems were full of feelings, traditions and local culture from our loved city.
The final touch for our visitors was a tour by the house to see our more than 200 square meters of new exposition with creative and innovative memories from the Marijan Brščić ambassador room, as well as the habitation dedicated to the shoe maker Erminio Voivoda and his pieces, all of it with furniture and techniques from the 50's and 80's of the last century. 
With all of the above, Raoul Stocco  - a master for bread oven, made a delightful focaccia, and not only that, our volunteers from France, Turkey, Italy and Spain made typical dishes of their homes! Mmm, delicious!