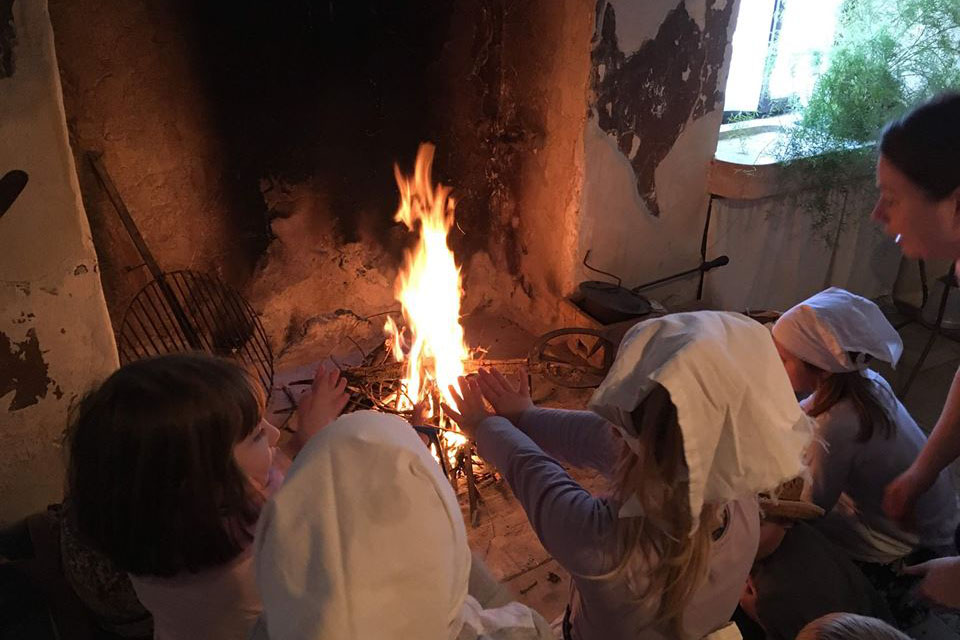 On Friday the 29th March the kids of the Italian schools of Novigrad came here to discover the istrian traditions.
To welcome them in our House of Traditions there were two real laundresses dressed with the characteristic clothes of Vodnjan, looking exactly like their grannies.
After a warm greeting, they immediately started to work with the teachers and our clever and skilful chef Ljubica: flour, water, eggs and go to create the mixture of the typical Easter sweet, the pinza!
Waiting for the dough rose up, the kids visited the museum, discovering the objects of our history like the 'paion'.
Concluded the five floors' tour, the kids came back to the kitchen to shape their own future piece of pinza. Afterwards they put it in the wood oven and then moved up in the living room to cook the polenta in the hearth.
Thereafter they had a lot of fun doing laundery with ashes, soap and traditional techniques, that they already knew thanks to the practices of their grandmothers. Not just this: they also used the old irons warmed up with the carbon to press the clothes like real old householder.
The last step before coming back to modernity was the visit to our farm to meet our pretty animals, to learn to identify the aromatic herbs and to plant the seeds in our vegetable garden.  
Lunch time, some running in the fields, a little bit of fresh air… and it is already time to come home! …But not without taking own personal Easter sweet!
Thank you kids to spending with us a folkloric day, it was a pleasure!