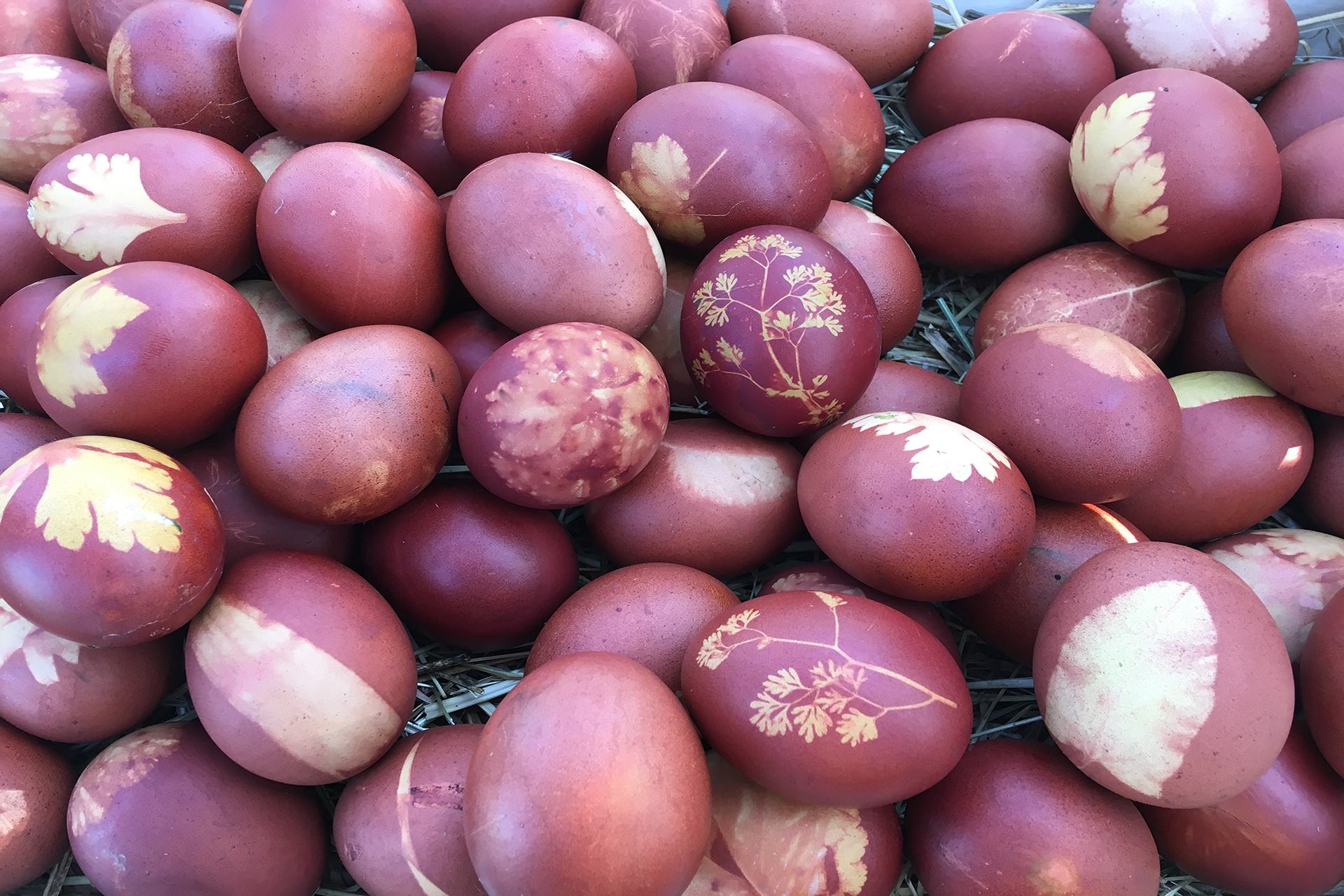 Another funny day learning from nature art!
On Friday the 19th of April Istrian School kids came to enjoy in our didactic farm celebrating the Easter season. In different team groups, each of them showed us their accurate skills in eggs aiming and walking balance carrying an egg on a spoon in their hands.
The kids took part also in the eggs hunting tradition through the olive tree fields, all of them got plenty of different and original eggs hidden nearby and, once all of them were found, they decorated their own ones in a new eco-friendly way.
Using the purple skin of boiled onions, we customized the eggs with plants and leafs to make the shape of the decorative drawing. All of it as a natural and amusing way to spend the day without forgetting the prize of chocolate eggs for the greatest ones!