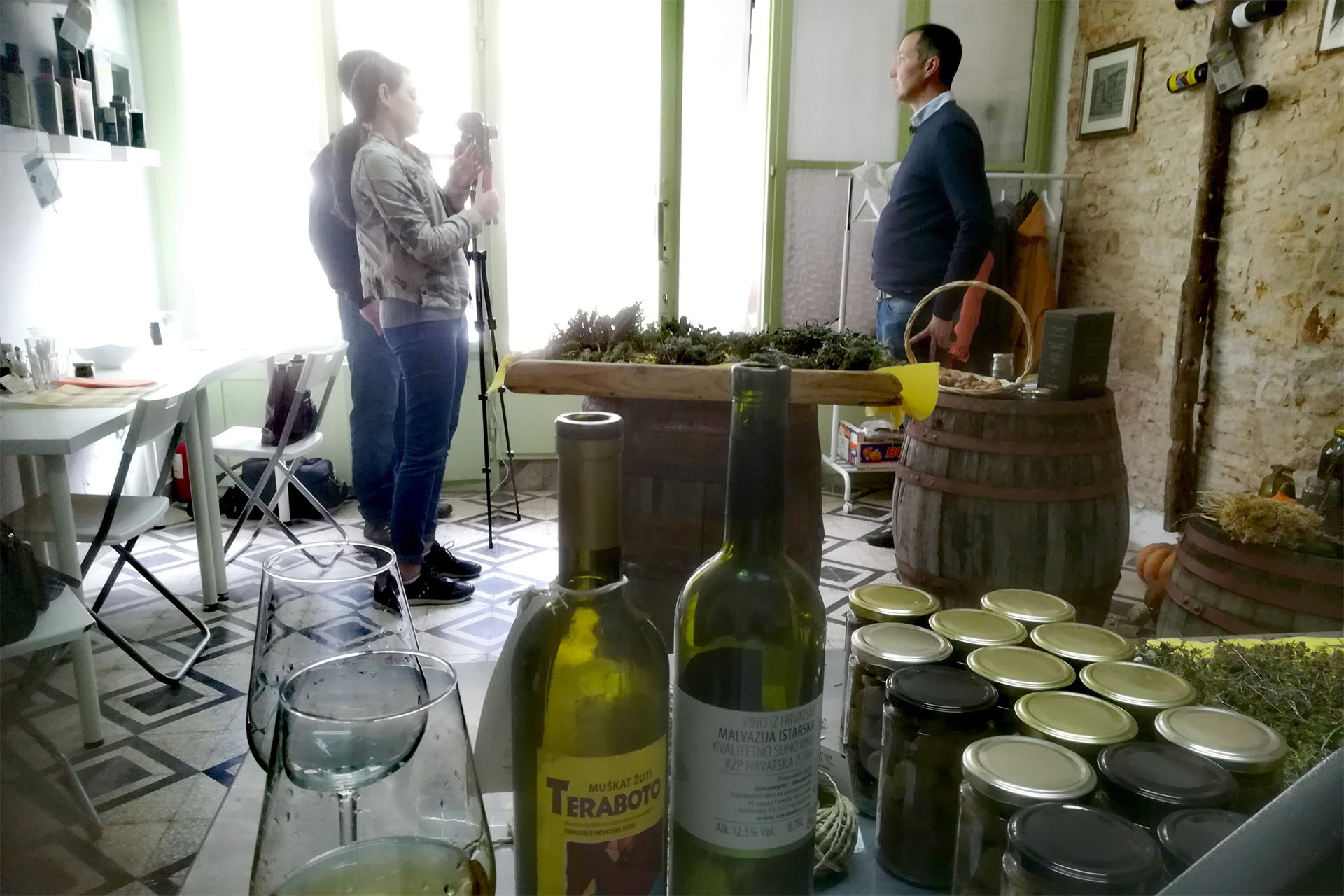 Shooting in Ecolab and House of Traditions together with our volunteers!
A 3 or 4-years trip through the Slow Food's communities all over the world: Vinicius and Daniela Bressani from Brazil who came to visit us in the last days of April, left more the one year ago to film a documentary about the culinary specialities of each country's tradition. Starting from South America, going up to USA, docking at Europe to leave again towards Asia in a few months: a long trip that has allowed them to know a lot of different culture and a lot of different people, united by the same passion for food. Food that brings people together and makes everyone feel welcomed. And so, at the wheel of their truck, become their home during this adventure, they were on the way for our country.
Recently Istrian De Dignan joined the Slow Food Movement, founding the first Slow Food's community in Istria. This is the reason why the planned itinerary from the north of Italy has been redirect towards our place. And we were ready to welcome them together with our volunteers, to show our traditional recipes and local products.
After the degustation from our wine producers' inside the Ecolab, the Spanish volunteer Marta told with high ability the recipe of the real Istrian frittata, made of 100% natural ingredients, the eggs from our chickens and the wild asparagus from our woods.
The result was an original Italo-Spanish interview hold together even with our president, totally aligned with the cultural exchange and collaboration spirit of our Ecomuseum.
The shooting moved afterwards in the House of Traditions, where we introduced further local products: grappa, olives and specialities made with our aromatic herbs.
We are grateful for this opportunity to learn and exchange experience, knowledge, flavours and aromas. And, looking forward to enjoy the completed documentary, we wish you good luck for the next steps of your trip!