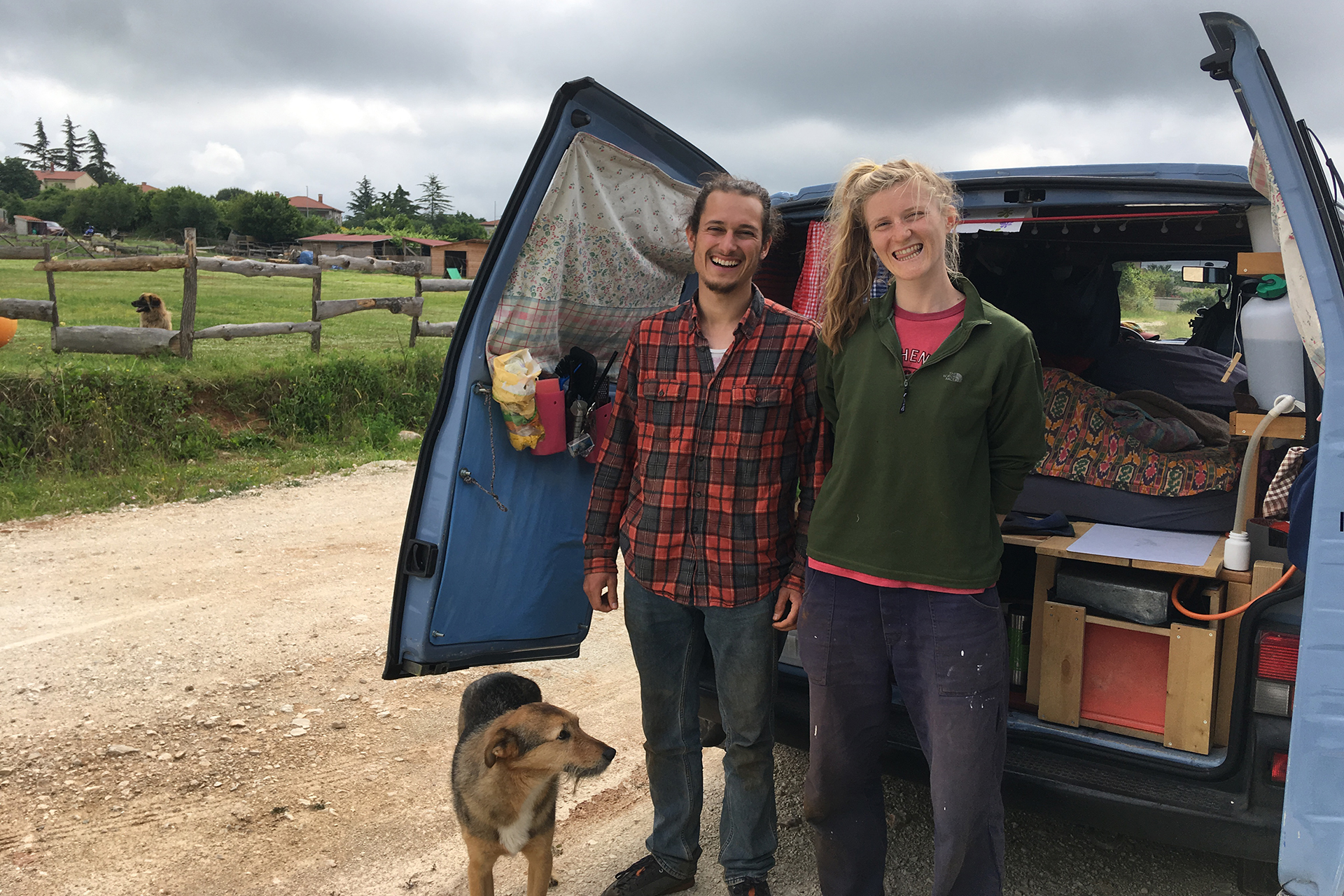 Eve and Simon helped in our project sharing their agricultural skills.
Last week we had the chance to work with two agricultural experts, the wwoofers Eve and Simon, from Germany and Switzerland, that came to help us in our farm and in our orchard for a week to plant the season vegetables.
Through the team work with all , wwoofers, volunteers and interns everybody did their best to plant everything that we need in the orchard, like onions, paprikas, tomatoes, garlic, salad, red cabbage, lettuce and beans, among other ones. 
"I guess we are both interested in the agricultural part, I think that gophing is the biggest network to have this opportunity just to go somewhere and work and it is nice that is mostly with organic farms. This also means that it is much safer for the workers too, and with a few guidelines it is a really easy way to see different farms, climates and growing systems", says Simon. 
This young couple is interested in the tradition and agriculture not only for itself but also for the practical part, so they decided to start a trip and set the first stop in Vodnjan. According to Eve's words, the chance to be "integrated in a community or some kind of family maybe is also nicer than just go to the farm and talk to the tomatoes". According to this, "in general, it has been very inspirational to have the chance to visit projects like this one" for her. 
They had studied organic agriculture and agricultural science respectively, with a focused willing to see different projects in the field, especially ecological ones, but also for traveling and see various places. 
For future projects, they both would be interested in a professional primary culture farm, that, in Eve's words can seem "at first is like a hippie farm culture, but you try to plant in a more holistic manner way, imitating natural processes". 
Also in this side, Simon is really interested in different farming concepts too and this kind Eve is explaining seems to him "like the ultimate sustainable way of agriculture", so they are trying to "find projects that are very sustainable and that include the community, really holistic projects, like this one here in Istria. It includes the community, is organic, and, for me, is the only possible future". 
Keeping on with their way in the van where they travel around, cook and sleep these days, the trip group is completed with another buddy: their dog Hund. This loving pet was rescued by Eve three years ago and is from Brasov, Romany, where they three are planning to go after the visit trip along the Balkans.