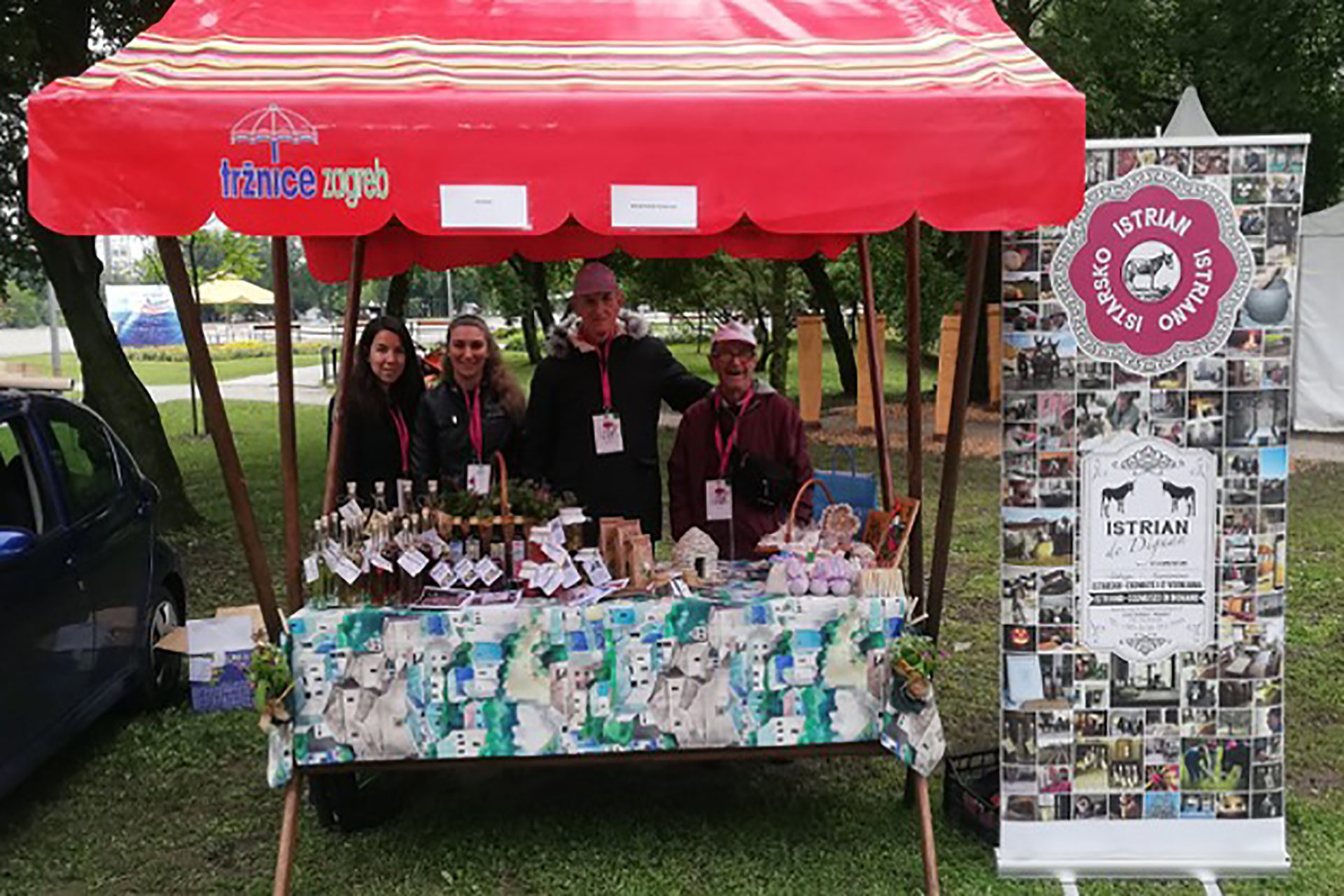 Learn more about our participation in its 54th edition!
The International Garden Show Floraart is the biggest horticultural event in this part of Europe that brings together numerous domestic and foreign exhibitors while receiving the visit of hundreds of thousands of users not only from our country but from all around the world. 
At the exhibition area of the Bundek Park in Zagreb, where we have the chance to participate this year for the first time, there were more than three thousand square meters of open space and two thousand square meters of enclosed space. Each year, more than 200 exhibitors from Croatia and from other 10 foreign exhibitors come to present new ideas related with floriculture or gardening, based on traditional flowers and seedlings.
Taking part in the 54th Floraart Garden Show, which started on Thursday 16th and finished on Sunday 19th, we were there with our most famous products: olives, olive and kantarion oils, pomodoro sauce, inacquavita or vin de rosa, among others. 
Among with a few members of the Rehabilitation Centre in Pula, that brought also some of their products for decoration, like lavender bags and paintings, we closed the exhibition last day with the workshop Ekotisak (Eco printing), coloring the silk with only natural colours made by them and Petra Dragosavac, Petra Pribetić Dragosavac and Marina Skorup from Istrian de Dignan.
Some of the involved identities of the meeting were the Exhibitor Competition, the Croatian Cup of Florists, the Competition for the Most Beautiful Home Garden and the International Competition of High School Students. See you next year!