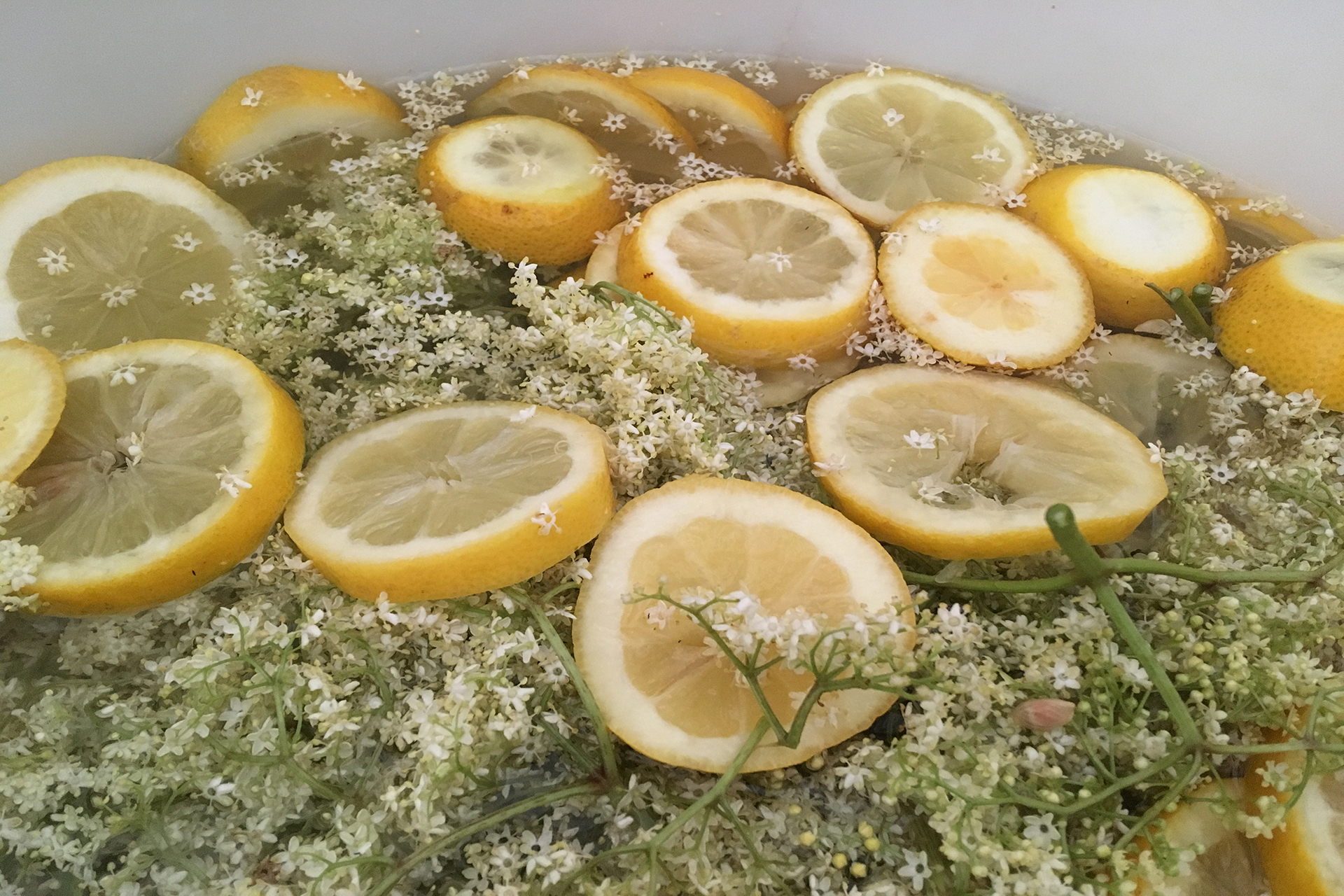 Collecting local flowers to elaborate our sweet syrup.
This weekend the volunteers had helped us to collect the Sambuco flowers to prepare a sweet syrup, a refreshing drink perfect for the hot days of summer season, typical from the Istrian region. 
Firstly, we took its white flowers from the tree to prepare them without its leaves and cortex, they are not good to ingest with Sambuco's fruits neither, because as long as they reach our stomach they produce a substance that becomes hydrogen cyanide in the organism.
Once we have the flowers, we mix them with water, natural lemon and sugar, a couple of days after it has macerated and we have our great drink ready to bottle up. Due to its sweetness, to serve it you have to dilute it with water to give it a lighter taste, and it its perfect to accompany with relatives, friends and a sunny day!