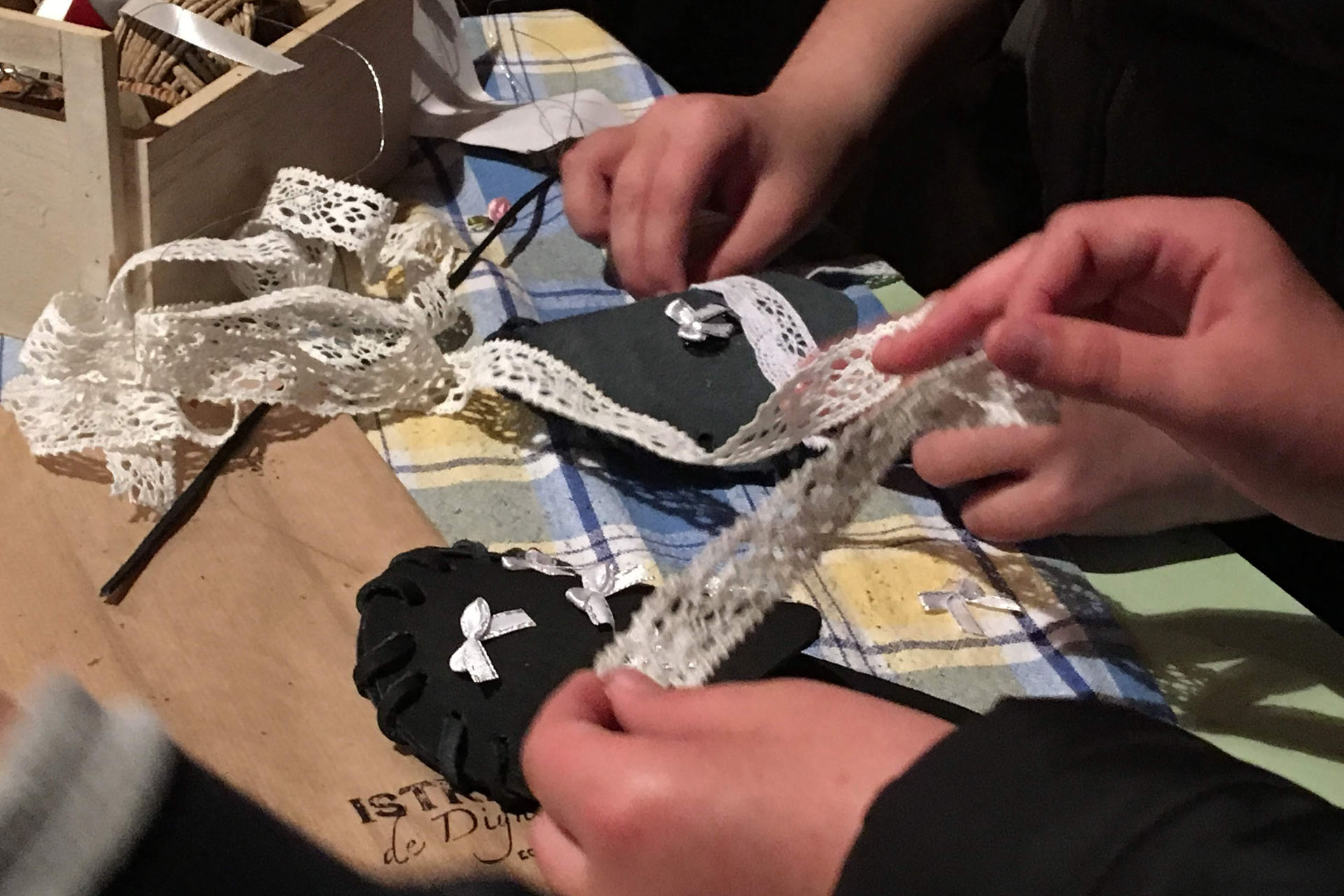 Children of Dignano Primary School faced with the creation of little shoes.
Our workshop dedicated to the realisation of shoes has restarted. That's it! In the Ecomuseum children from two different classes of Dignano Primary School came to visit us to create their little footwears, made of leatherette, traditional material used to make shoes in the past.
But, first of all, children visited our House of Tradition, where they discovered the utensils used by their grandparents and great-grandparents and the room, recently opened to the public, dedicated to Erminio Albino Vojvoda (1902-1991), famous shoe-designer and representative of Yugoslav and Italian fashion in the world. It's important to remember that Vodnjan was a reference centre for all artisans and in particular for shoemakers.
And so, why not make children part of this local tradition?
As many little artisans they challenged themeselves setting all parts of shoes up and grambling with a new material difficult to use. Neverthless, they worked hard without surrendering to first difficulties, feeling the satisfaction of having made a so common object in everyday life! When the shoe was done, it was time to have fun with their creativity: with glue, little bows, beads and flowers, the little shoemakers decorated their footwears, making them unique and personal. Then everyone took their creation at home to hang it and, why not, to use it as a little storage box.
Thanks to all the children for passion put into this activity!