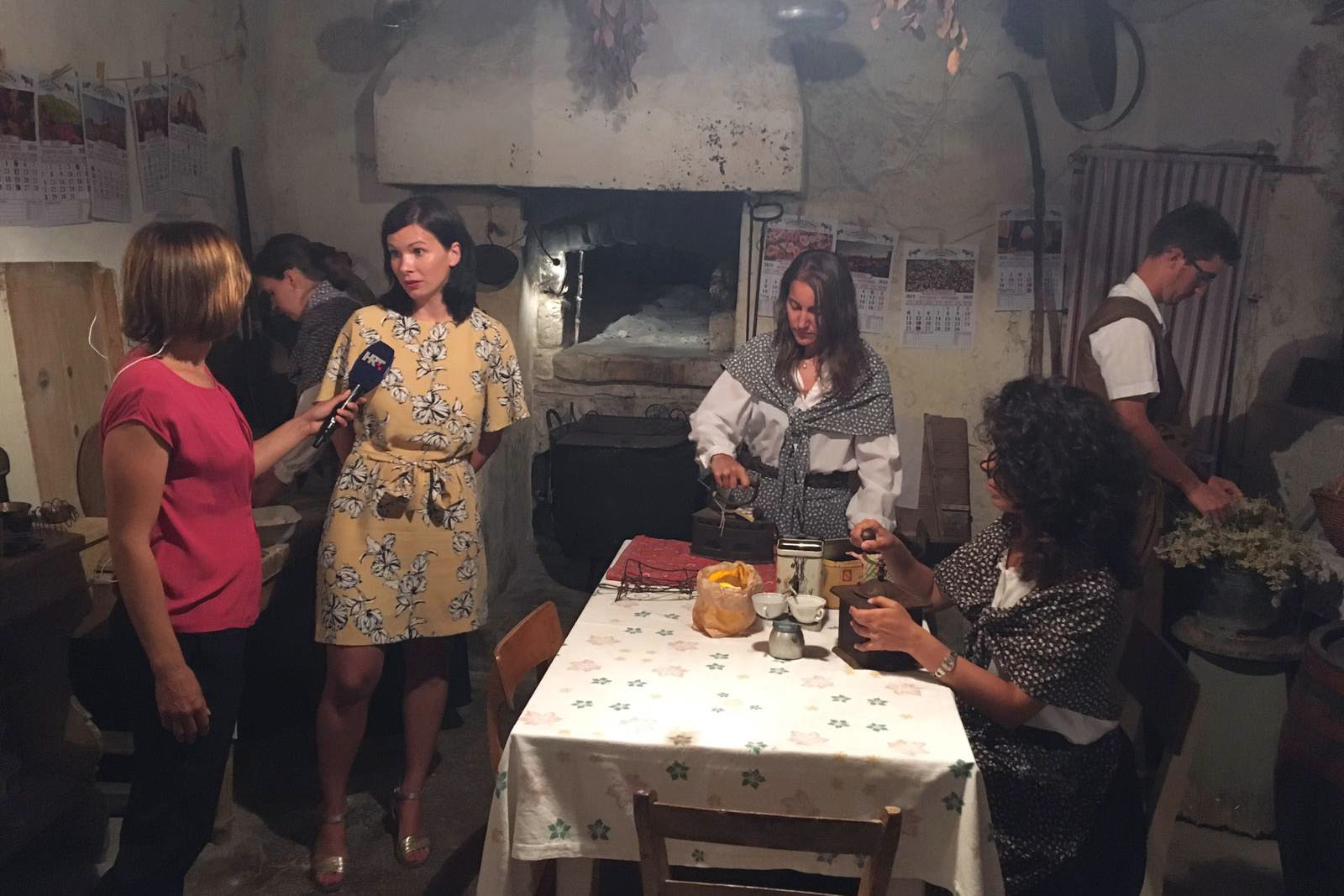 On Tuesday the 9th of July video cameras and microphones filled the Ecomuseum to tell our reality.
Yesterday the didactic farm and House of Traditions opened the doors to Ljetna Panorama, the famous tv show on air on HRT, which has been interested in our activities helping us to spread and keep alive the historical memory of our land.
Our volunteers wore the traditional clothes to let all Croatian people know the old istrian trades, and to lt them taste flavours and perfumes of our region. In this important occasion we had the visit also of our friends from the Rehabilitation Center of Vodnjan, who welcomed with us the HRT equipe, introducing them a wider world including social, local and international issues.
Thank you for letting us make a step forward in our mission!