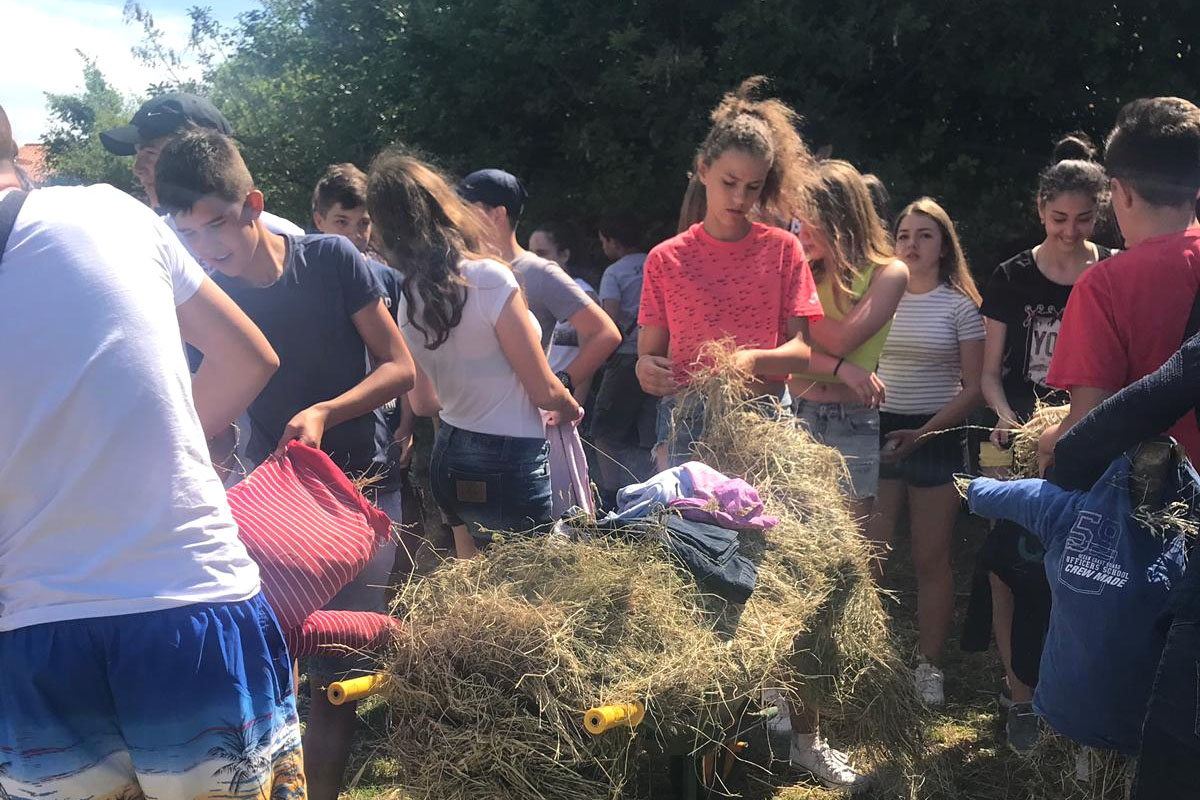 New serbo-croatian scarecrows are built thanks to an efficient team work of the guys!
On Monday the 17th of June we had the pleasure to welcome a Serbian school! The students, who are attending the 7th class of a school in Blace, came from the south of Serbia to visit Istria and our didactic farm. First of all, they met Bosko and all the animals, then they saw our vegetables and aromatic gardens, and afterwards they built two super scarecrows that they proudly planted between the salad and the tomatoes. Somebody made also a short tour on the tractor and, at the end, they refreshed theirselves drinking a bit of sambuco.
Thanks to the contagious enthusiasm of the guys and to the Municipality of Vodnjan that promoted this initiative, we spent a very nice time all together and we are so happy to have met them!