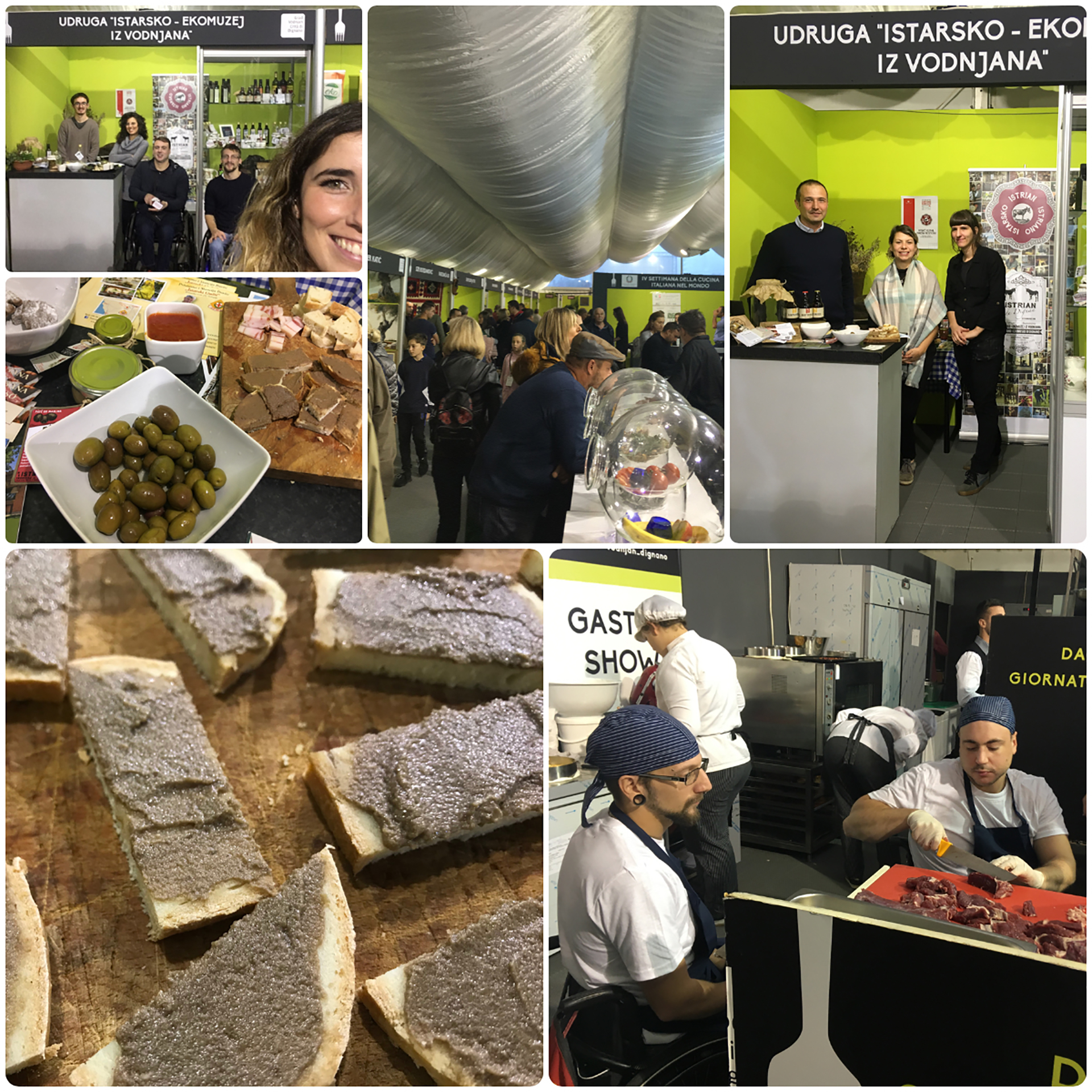 The best local products of the whole Istria 
Last weekend we had a date with our local production of olive oil in the XV edition of the days of the young olive oil of Vodnjan (Dane mladog maslinovog ulja – Giornate dell'olio d'oliva novella).
During these days we were promoting some of our already known products but also a new delicious one that our Ecolab crew had been making just with our own products and lots of affection: our olive oils' pate! 
It is so yummy and so tasty that we can promise you we are not the only ones that assure it. Along with it we were also offering free tasting of our Pomodoro sauce, olive oil, olives and even chocolate cookies.
Such a special occasion was the perfect environment to check in streaming how talented are some of our chefs from the Ecolab, as they were cooking risotto for all the assistants meeting there. See you next year!